In Eduardo García Torres we are specialists in
Health
We are experts in taking care of you. Because it is our profession and in what in ...
Health services in Eduardo García Torres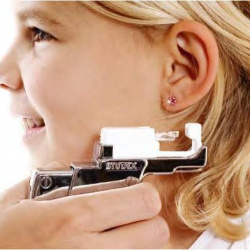 Earrings
Perforation of the earlobe to put earrings.
Blood pressure control
Measurement and monitoring of PA (PA) to control values ​​and avoid cardiovascular risk factors.
Body composition analysis
Determination of the segmented distribution of fat, muscle mass and water differ ...
Facial analysis
Measurement and visualization of different skin parameters through ...
Homeopathic advice and phytotherapy
Specialists in homeopathy and phytotherapeutic advice to look for holistic solutions ...
Orthopedics
Specialists in orthosis products and technical aids.
Rapid analysis of cholesterol and sugar
Rapid determination of blood glucose and cholesterol values ​​by finger puncture.
Rental of orthopedic equipment
Availability of rental of orthopedic products and mobility aids.
Smoking cessation
Support, recommendations, follow-up and guidelines to help you quit smoking. Including ...
Sports nutrition advice
Support, recommendations, follow-up and nutritional guidelines to face your challenges with sport .....